Saturday morning/afternoon was our last day in Wilmington. We slept in a bit, no gym that day, and then got up and headed to our favorite breakfast place, the Dixie Grill.
With food in our bellies, we headed back to the Airbnb to shower and pack up, since we had to be out of there by 11am. With the Airbnb in order, and our stuff all packed up, we headed to the parking garage to dump off our bags and then set off to explore some more of downtown. There was a farmers market going on along the cape, so we decided to check that out. There was one thing we noticed however, the heat was far more extreme than it had been the entire time we were there. It was almost 90, and the humidity felt like we were underwater. Not wanting to walk around in the heat, and not wanting to drive around in the gas hog that is the Expedition, we decided we were just going to go to the airport and hangout there for the rest of the day. In hindsight, not the best of ideas, but it seemed like a good one at the time.
We rolled up in the Expedition, and I snapped a picture to show mileage to the car rental counter. By the time we turned the car in, it was well before noon, and our flight wasn't until around 6:30pm.
Before going through security, which would have taken all of about 2 minutes because of how small the airport was, we decided to walk around a bit and hangout in the shade.
When we finally did decide to go through security, I got felt up by and old guy because something set off the sensor (turned out to be a broken zipper in my shorts pocket, from what, I have no idea). So after being checked for a hernia (seriously, the guy went up and down both legs to my crotch, both front and back), we grabbed some seats for the long haul of a wait. When noon hit, we grabbed some lunch inside the airport cafe. When we finished, we played some 'Love Letter' using a regular deck of cards we had purchased on our first day in Wilmington. Glad I found this reference online for us.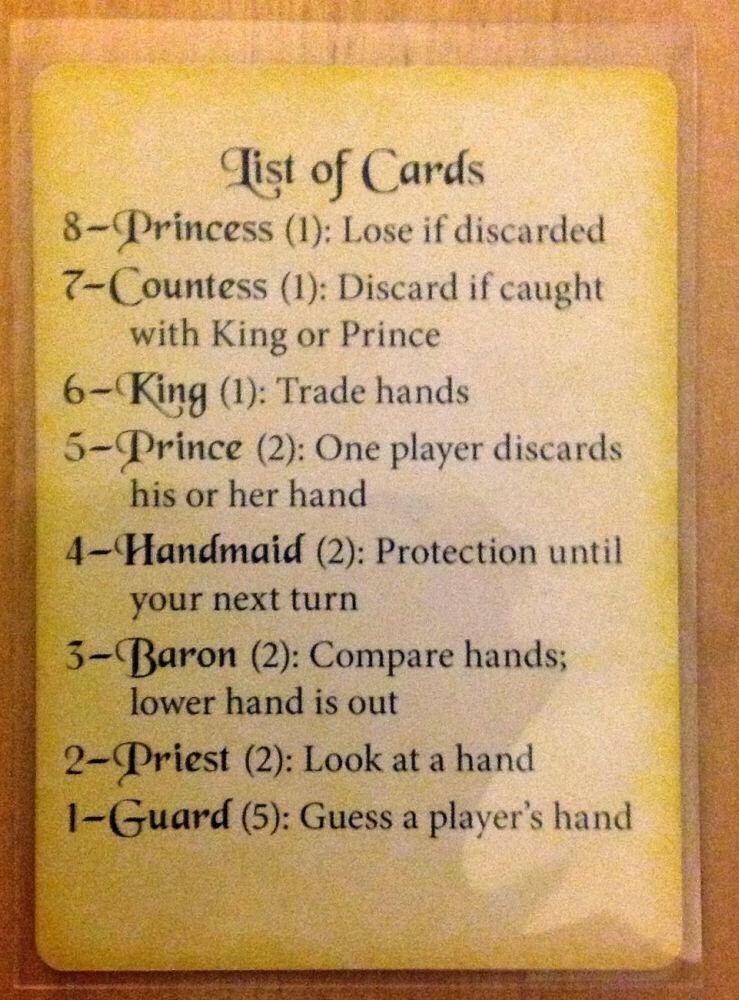 As time usually does at an airport, it passed too slowly. Around 4:30, about 2 hours before we were supposed to board, I was walking around and noticed on the flight board that our flight to Chicago had been cancelled…it was the last to Chicago for the day. I told Meghan, and we weren't sure what to think. We headed back out to the ticket counter (we would have to go through security again!) to find out what was going on. Apparently there were maintenance issues with the plane, so it was never coming to Wilmington. Not sure why it was never announced since they knew we were there. The guy who had taken our bags previously remembered us (he was originally from Saginaw, go figure), and worked with the ticketing person to get us as close to Michigan that night as he could, where we could still take a direct flight to Lansing. Unfortunately that direct flight was now going to happen on Sunday, which meant extending our vacation by a day. They worked it out so that we were to fly to Dulles, and then from Dulles to Chicago. To help with the inconvenience, they were also going to provide $20 in food vouchers for each of us in Chicago, along with a hotel voucher for the night.
With our tickets in hand, it was back to waiting and killing time…
When it was finally time to board the plane, we had to walk out onto the tarmac to climb aboard. Off to Dulles!
After the short hour-ish flight to Dulles, we had to hurry to get to the next gate to catch the plane to Chicago. Here we are in line waiting to board.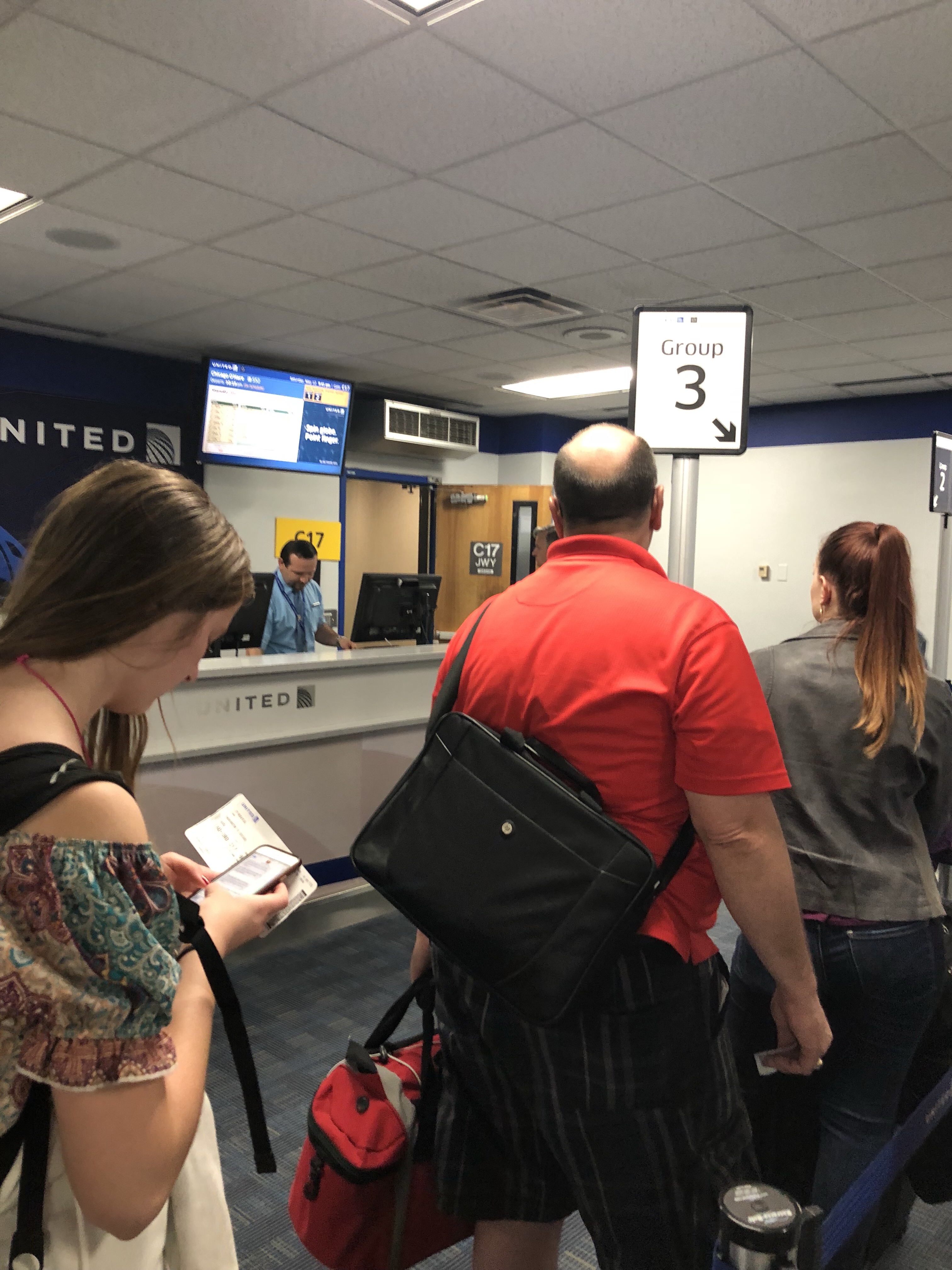 I don't have any more pictures from the day…by the time we got to Chicago it was really late. It was also storming, so we had to wait forever for our luggage (apparently when lightning is detected, they don't remove the luggage from the planes…makes sense). While I was waiting for luggage, Meghan worked on getting our vouchers. With the luggage and vouchers now in hand, we had to make our way to the hotel shuttle. After a 20 minute ride, we finally arrived. Once checked in, we both crashed. It was a great hotel…too bad we couldn't enjoy it!