Wow, it's been a while since my last blog entry. A lot has happened since the last one…let's try to cover some of that.
Overhauling the house flooring
When I purchased this house back in 2016, I knew the flooring was eventually going to have to go. Initial pictures of the house when i found the listing showed that it had a somewhat dark brown stained hardwood flooring. When I toured the house, the current homeowner was trying to update it a bit, and decided to sand the flooring and overhaul it themselves with black stain. Upon taking ownership of the house, I literally had a weekend to seal it – the previous homeowner didn't even get to that. In the end, its was a black hardwood floor….which would have looked OK if it had been done right, it wasn't. So because of that, I knew I would eventually change out the flooring, and over the spring and summer of last year, I did just that. Ripped out the old and put down the new. I have a lot of photos of the process, but I'll include just a few here.
Before (what it looked like in the listing)
What it looked like during the walk through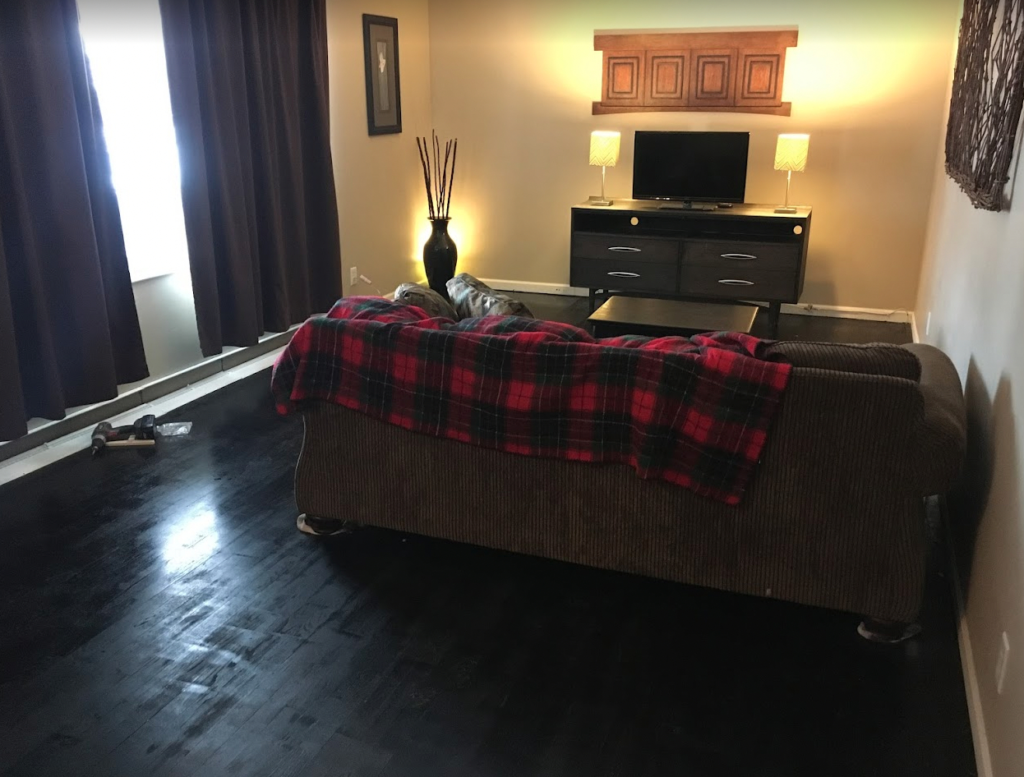 After photos
The new flooring really lightens up the house, I love it. Outside of help from my dad to snap 4 lines, the demo of the old flooring and laying of the new flooring was all on me. I've done some very minor hardwood flooring before, but this was my first full house. Overall, I'm very happy with how it came out, and really makes the rest of the house pop now. When we eventually sell this house, the new flooring will definitely be a big selling point.
Camping
In my last blog post, I mentioned how we were getting a camping trailer. Well, we got it. We didn't get to use it too much last year, but we did plan 3 trips with it.
On our first trip, we wanted to go someplace that wasn't too far away, since this was going to be our first outing, and if anything happened, we wouldn't be too far from home. We found a small campground in Harrison, one I hadn't ever been to, but definitely one I would visit again. We managed to snag an end lot that offered lots of room. The campground was relatively quiet and had a number of trails we could walk or bike on, and was close enough to some larger parks for us to bike to.
Our second trip was the longest to date, and that was to Mackinaw Mill Creek Campground in Mackinaw City. My yearly go-to since I was little. The weather ranged the spectrum, but overall it was a great experience. The gas mileage however..
Our last trip for the year was to a small campground in the Grand Rapids area. I don't have a photo of that one – I actually wouldn't go back to be honest. While the campground wasn't the greatest, we did have fun at Frederik Meijer Gardens.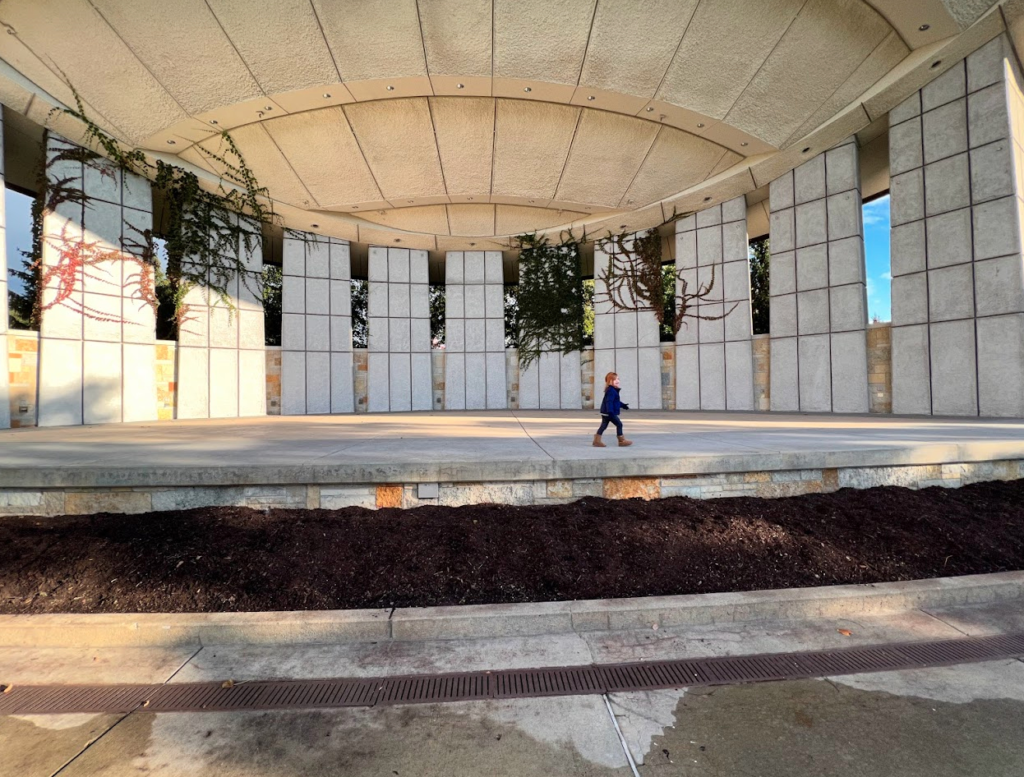 We actually cut the weekend short on our trip to Grand Rapids – it got really cold, below freezing, and it became miserable. Got the trailer home just in time to get it winterized. The trailer has been sitting in the backyard ever since, but I'm looking forward to getting it ready for the camping season this year.
My hair
Since the beginning of COVID, I've been cutting my own hair. First it was just with scissors, but then I bought some clippers so I could do more. I've played around with different styles, but ultimately landed on an undercut with long hair on top. I think the best photo to represent the most ideal it has looked in this time is this one, which was taken back in November 2021. I think I'm tiring of this look though, so I'm contemplating what I might do next. Any suggestions?
Turning 40
So why comment on my hair above? Because I just turned 40 and still have it, haha! Not something a lot of males in my family can say. This past December 8th was the day. We had a small little celebration at home where I got a Transformer Christmas ornament, some cash and gift cards, and this giant rocket – the latter of which was a 'blast' putting together, pun intended.
Turning 3
Riley just turned 3 last month. It seems like only yesterday I was holding her in my arms, now she has a mind and personality of her own. She loves to learn. She loves to run and tackle me in the basement. She loves to dress up as a super hero and run around. She loves to play with Lego and 'read' books. She loves playing outside on her playset. I'm hoping we can get her to love riding her new 'big girl' bike that she got for her birthday as well. She just has to learn to peddle forward not backward…which of course are the brakes on a bike of this size. Looking forward to what the coming years have to bring.
Well, I think I've caught you up on what's been happening with us. Still waiting for the 'Under 5' COVID vaccine…seems like the pharmaceutical companies are dragging their feet on that, so I'm not sure when Riley will be able to get that, but hopefully soon! We are going to start planning some camping trips soon. Maybe Cedar Point this year? Maybe Michigan's Adventure? Who knows what's to come!
Till next time…