Early on Day 2, we woke up and headed to the local Planet Fitness to get a workout in. Compared to ours in Lansing, this place was top-notch. The owner definitely takes pride in their business. Come on Lansing, get into the game.
With the workout in, we headed to breakfast at the Dixie Cafe. The inside was extremely colorful and the food was amazing.
After breakfast, we grabbed a quick shower and headed out for a free trolley ride downtown. We got off at the community college stop to wander around campus.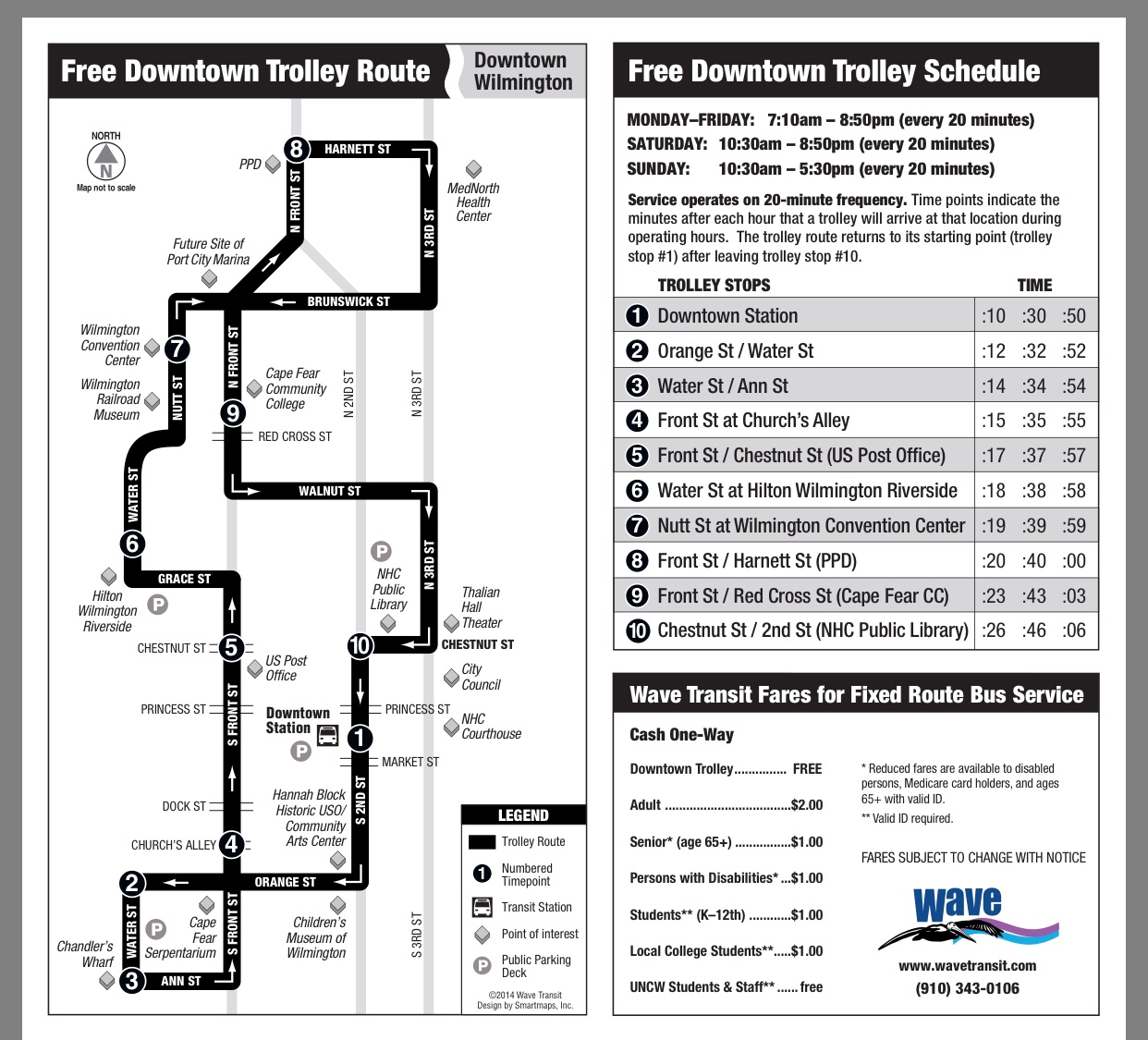 When we walked back into town, the sky had cleared up and the sun was coming out. Perfect time to capture this picture.
We headed across Cape Fear to the Battleship North Carolina next to take a tour. Prior to climbing aboard, we walked through the indoor museum and saw this silver serving set. That's a lot of silver…
Once aboard, we made our way around the deck. Well, really we climbed into one of the big ass guns first, but I didn't grab any photos of that. 
Meghan is an anchor.
The big ass guns we climbed into previously.
This guy is about 4 levels below deck. It's literally a maze down there, and in some aspects, like a small city. I can't imagine how long it takes to get used to where everything is on the ship.
We capped off the night with a real-life Escape Room. Meghan and I have played a number of board game versions of this type of game, and we love them. Combined with the fact we've been wanting to try one of these for a while now, what better opportunity? The scenario? We were detectives investigating the Zodiac Killer, and we fell through a trap door in the floor and ended up in his locked basement. We had 60 minutes to figure out how to escape before the Zodiac Killer came back. This scenario allows for up to 10 people….there were just 2 of us. We actually did pretty well. With a little nudging and some clues from the game runners, we escaped in just over 60 minutes (it was like 60 minutes and about 30-ish seconds). We had a ton of fun and will definitely be looking into doing more of these when we get back to Michigan.